Make Everyday Tasks Easier for an Improved Quality of Life
See What You've Been Missing. Introducing The Eyedaptic EYE5.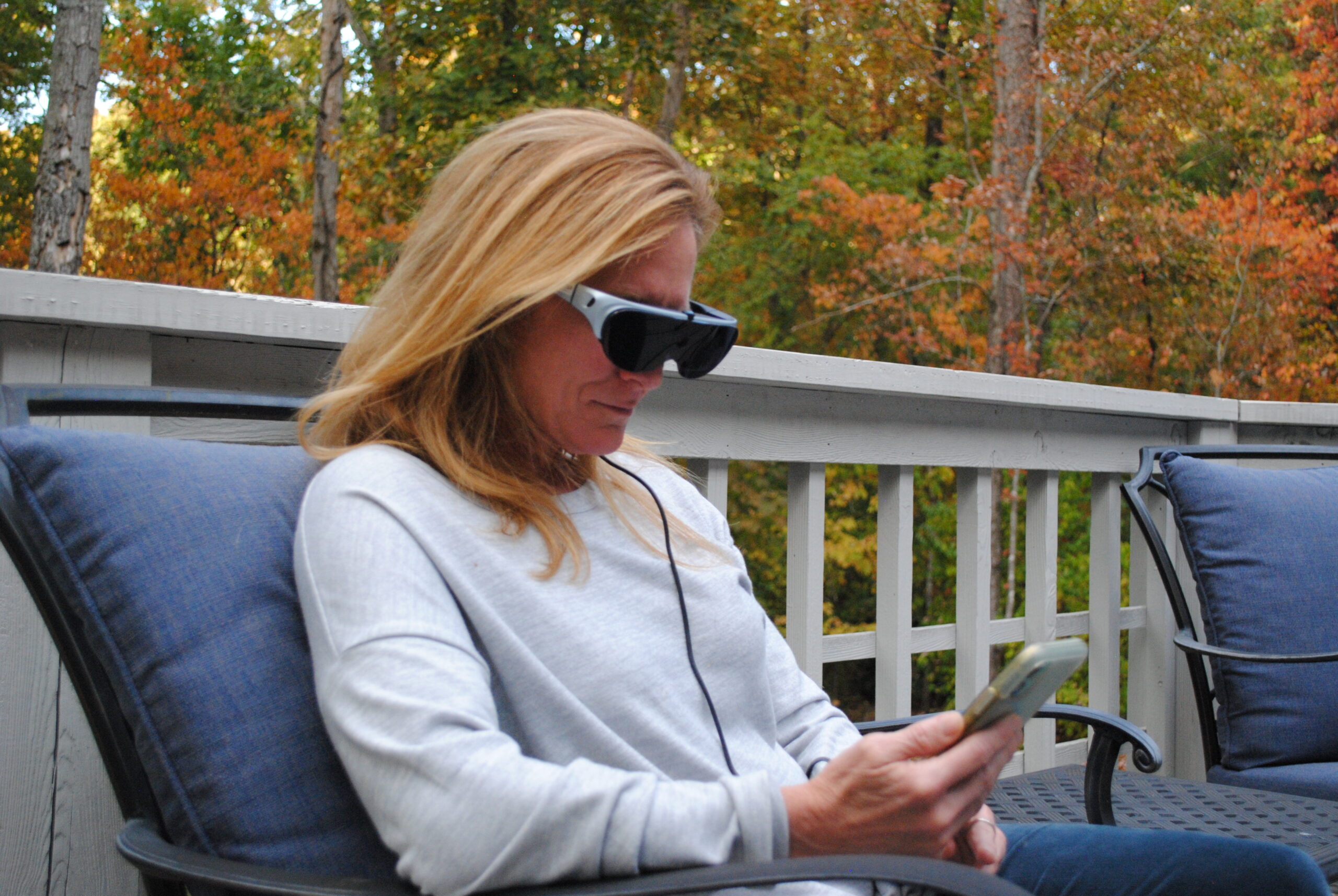 The Best-in-Class Solution for optimizing the user's field of vision with our patent pending software. Eyedaptic offers glasses to enhance vision for those who suffer from Age-Related Macular Degeneration, Diabetic Retinopathy and other low-vision diseases.
Some Words from Medical Experts
"This solution was designed by Retina Specialists and Low Vision Optometrists who understand your problem." Brian Kim, MD Ophthalmology & Retinal Specialist
"Patients often use multiple low vision devices for daily needs and this, hands-free, wearable product combines many of those into just one device."
Rebecca Kammer, OD, PhD & Low Vision Specialist
See What You've Been Missing
For over 250 million people reading a restaurant menu, watching a ball game, preparing dinner or just enjoying an evening sunset … the simplest of life's experiences have been slowly removed from their everyday lives, due to the devastation of vision loss caused by retinal diseases, including age-related macular degeneration (AMD), Stargardt's Disease and Diabetic Retinopathy.
The Situation

Over 250 million people are affected by retinal disease globally
AMD (Age Related Macular Degeneration) alone affects more than 170 million
90% of these people have Dry AMD – where there is currently no cure or therapy
10 million of these people suffer from complete loss of central vision or End Stage AMD
Our Solution

Smart eyewear with proprietary software that instantly enhances vision
Non-invasive, state-of-the-art, visual assistive AR (augmented reality) technology
Simulates natural vision and optimizes useful peripheral vision
Customized and adapts to users needs as vision changes